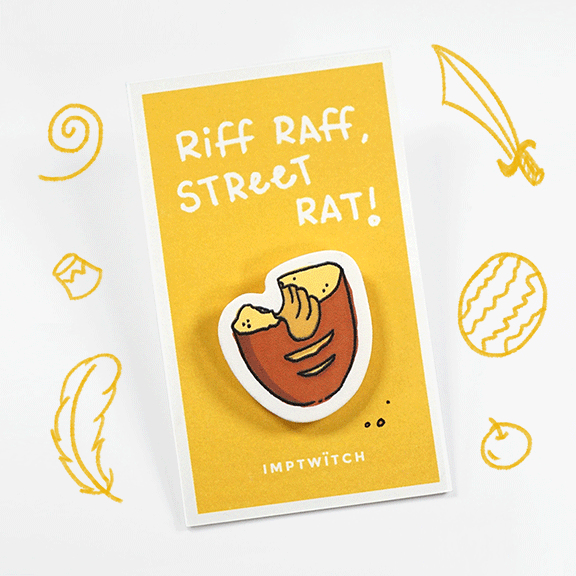 Shop
Street Rat Pin
One jump, ahead of the lawman…
This was a super memorable scene for me from one of my favorite classic Disney movies. I loved how the animators drew the bread and made the texture look super yummy. Like a potato.

The pin is made from shrink plastic, approx. 1.25"x 1.25".
Product dimensions may vary slightly due to the nature of the shrink material.